2021 Business Donor of They Year – VEP Healthcare Now Part of US Acute Care Solutions – Hazel Hawkins Hospital Foundation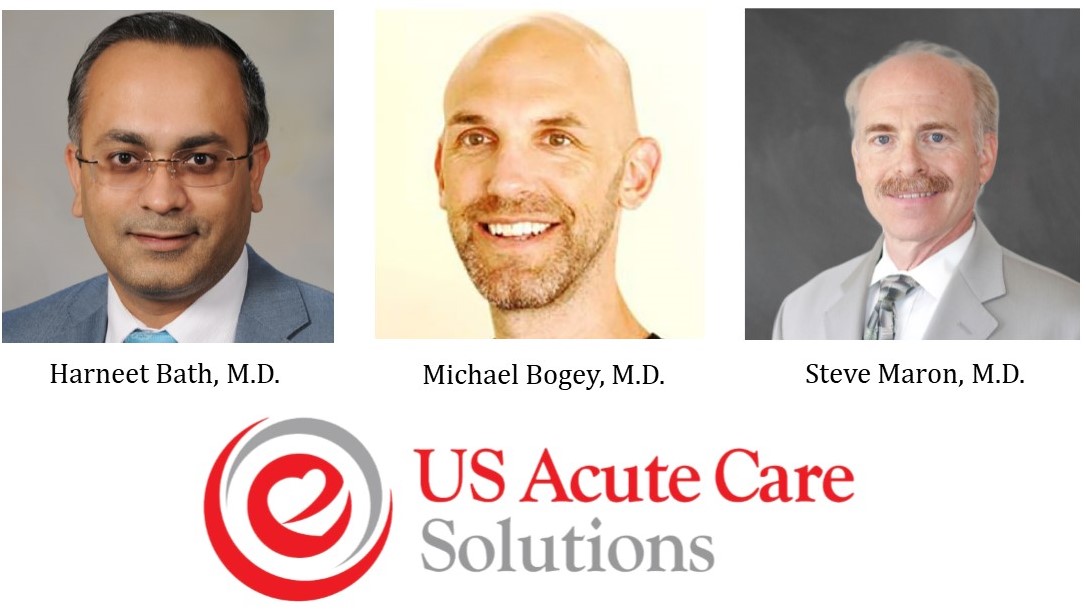 Interview with Steve Maron, M.D.
on behalf of VEP Healthcare now part of US Acute Care Solutions
When did you first become involved with Hazel Hawkins Memorial Hospital?
In the beginning of 2015, we began providing Emergency Medicine Services, and at the beginning of this year, we started providing Hospitalist services.
In what capacity?
As a provider owed medical group, we have been providing services to many California district hospitals since 1981. I personally began working as the Emergency Medicine Physician in the ER in March of 2015, when we first started.
What prompted you to get involved?
There is incredible satisfaction in providing care to those in need. We worked with the hospital administration, the nurses and the other members of the department and hospital to elevate the level of care provided and improve the efficiency, so the patient wait time was minimized. We knew we could recruit great providers and are thrilled to have brought Dr. Michael Bogey to the hospital as the Medical Director.
What memories do you have about your contributions to the hospital (workwise, as a volunteer or as a donor)? Or a story you would like to share?
Two stories. First was a patient that I had who presented with Stroke symptoms.
After we did a CT scan and bloodwork, we utilized the TELENEUROLOGY video to 'bring a neurologist' to the bedside.
The Neurologist spoke with the pt. and evaluated him. I remember telling the pt. that he just had a big city Stroke Specialist Neurologist evaluate him without having to leave Hollister.
The other memory is not as meaningful but equally as vivid. I work mostly night shifts. When I finished in the morning, I could go to the cafeteria, and nearly always, they were service Chilaquiles. I've worked in a lot of hospitals, but I've never found this favorite food of mine served anywhere else.
Tell me about your background. How many years in the community, work life, family, other interests, other accolades/awards you have received?
I have been practicing Emergency Medicine in Rural California for 31 years. When I applied to medical school and again to residency, I stated I wanted to work in rural and international locations where I was needed.
I worked with Doctors without Borders early in my career and then interspersed international work with rural work. I've also been fortunate to lead our medical group, bringing together an incredible team of dedicated, compassionate providers.
In what ways has the HHMH changed since you were first involved?
The hospital can take care of more patients than before and sicker patients.
Are there achievements or accomplishments happening at the Hospital that you are proud to have been a part of creating?
I'm most proud of the hospital leadership position that our Medical Director, Dr. Michael Bogey, holds. It demonstrates genuine care and commitment for the hospital and community.
Is there anything you would like our event attendees to know about you, your contributions, or your feelings about being part of HHMH?
We are very proud to provide both Emergency Medicine and Hospitalist services at Hazel Hawkins. We are partners with hospital administration delivering high-quality care to those in need.